▀▄▀▄▀▄▀▄▀▄▀▄▀▄▀▄▀▄▀▄▀▄▀▄▀▄▀▄▀▄▀▄▀▄▀▄▀▄▀▄▀▄▀▄▀▄▀▄▀▄▀▄▀▄▀▄▀▄
UK
Interstellar Ska & Luna Reggae
Somos The Downsetters una de las principales bandas de Ska y Reggae del Reino Unido.
Formado en 2011 y basado en Ipswich UK. Somos una pieza de 6 jugando nuestra propia marca única de Interskalactic Ska & Luna Reggae y nuestro sonido está demostrando ser popular no sólo con las multitudes del Reino Unido, sino los aficionados en los Estados Unidos y Europa.
2011 vio el lanzamiento de nuestro debut E.P 'The Interskalactic House Sessions' seguido por nuestro verano escarcha vinilo solo 'Skanga In You Djanga!' Que generó mucho interés en la escena de Ska a nivel nacional e internacional. En el verano de 2012 encabezamos el festival de música libre más grande del Reino Unido como parte del festival IP-ART en Ipswich y hemos acumulado críticas por todo el mundo, además de haber aparecido en muchas emisoras de radio. Nuestro álbum de debut 'We Are Now Leaving The Future', que obtuvo excelentes críticas y se vendió a todos los rincones del mundo. Nuestro aclamado tercer single "The Twilight Zone" alcanzó el puesto # 13 en las listas de reggae de Amazon. Hemos ganado la reputación de nuestros enérgicos shows en vivo y hemos compartido escenario con muchas leyendas del mundo de Ska incluyendo Bad Manners, miembros de The Skatalites, Madness & The Specials, así como leyendas de respaldo Kieth & Tex en su éxito 'Stop That Train '. En 2014 jugamos muchos festivales a nivel nacional, incluyendo 2 noches en el mundialmente famoso Glastonbury! Nuestro segundo álbum 'The Asylum Hotel' es mezclado y producido por el productor nominado al Grammy Daniel Boyle que ha trabajado con el legendario productor Lee 'Scratch' Perry.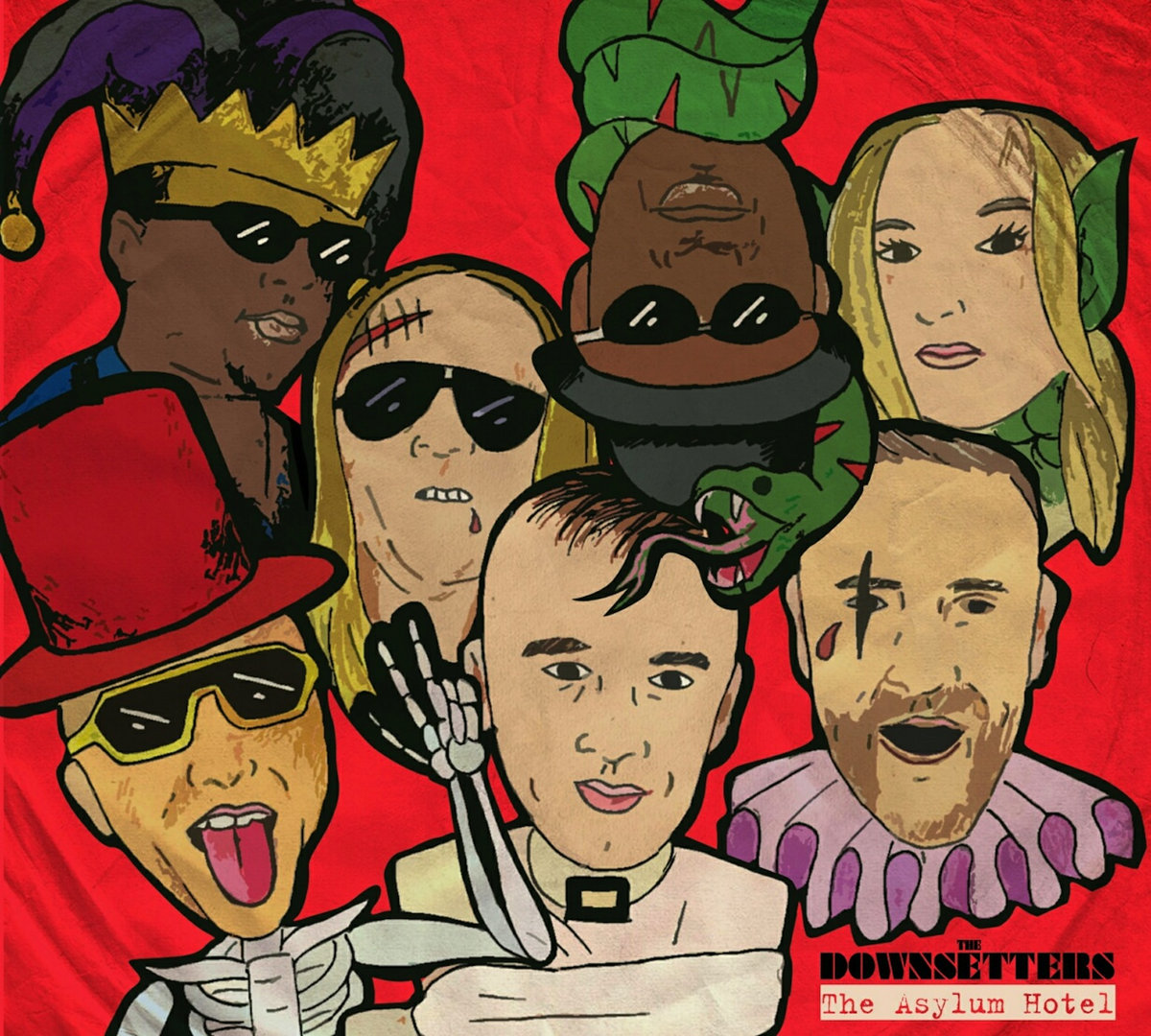 1.
The Asylum Hotel (Check In) 04:41
2.
Mango Rock! 02:45
3.
Are You Reggae? 03:23
4.
Wanted 02:53
5.
Who? What? Why? 04:02
6.
Another Day In Paradise 05:57
7.
Skafusion 05:55
8.
Queen & Country 03:05
9.
The Long Drop 03:21
10.
No Burn No Shine 04:09
11.
Fake$ n $nakes 04:59
12.
The Asylum Hotel (Check Out) 09:41
13.
Whats Goin Down? 03:40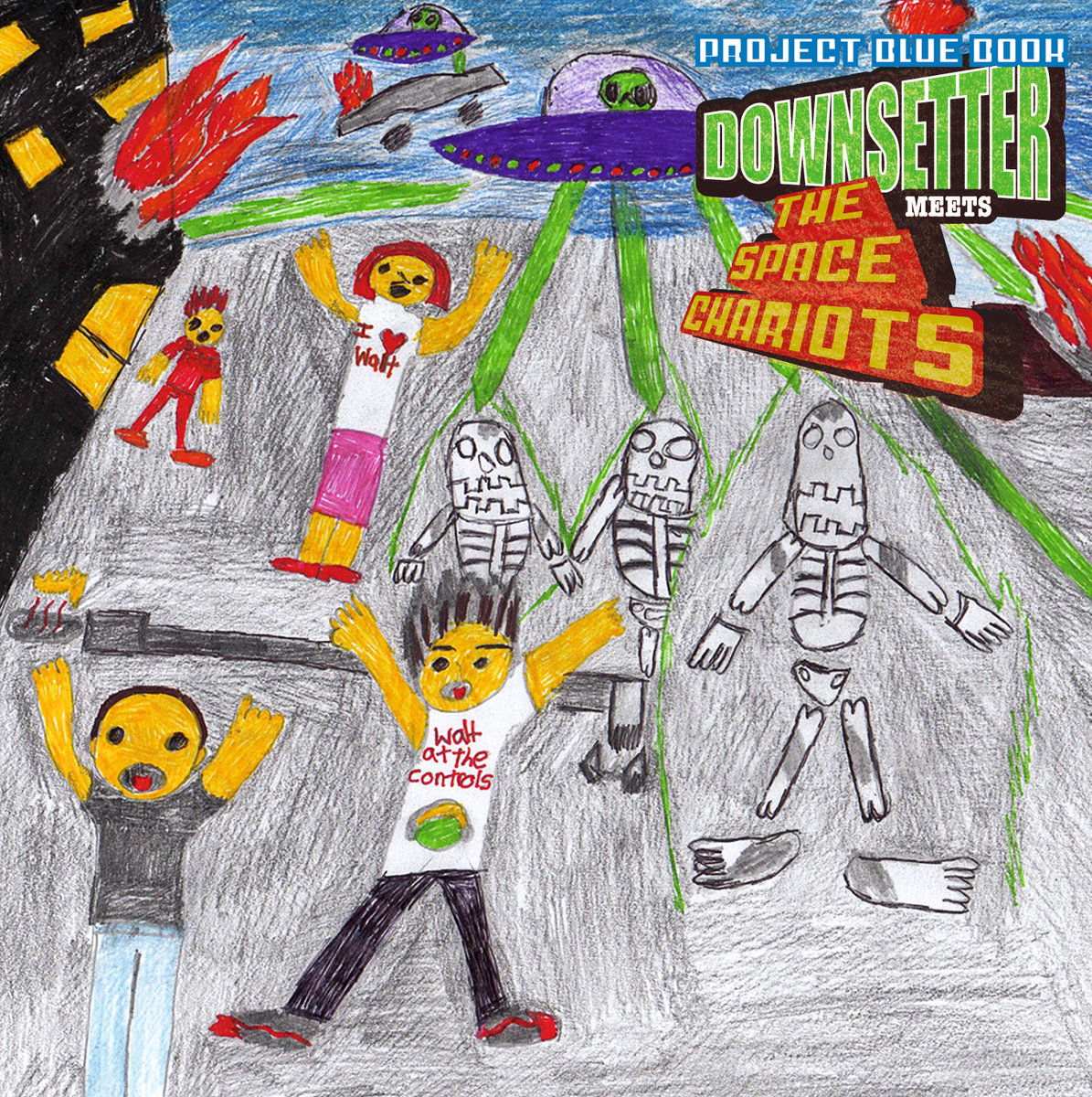 1.The Blue Book 03:11
2.Enter The Downsetter 04:07
3.The Great Orla Strikes Back 07:05
4.Attack Of The Plastic People 03:51
5.Roots 05:48
6.God Said 03:53
7.Once Upon A Time In The East 04:05
8.A Ride With The Space Chariots 04:24
9.Press To Test 04:01
10.Is Anybody Listening? 03:44
1.Mango Rock! 01:49
2.Skafusion 05:31
3.Enter The Downsetter 03:55
4.Skanga In Your Djanga! 02:56
5.Too Much Too Young 02:02
6.We Are Now Leaving The Future 04:41